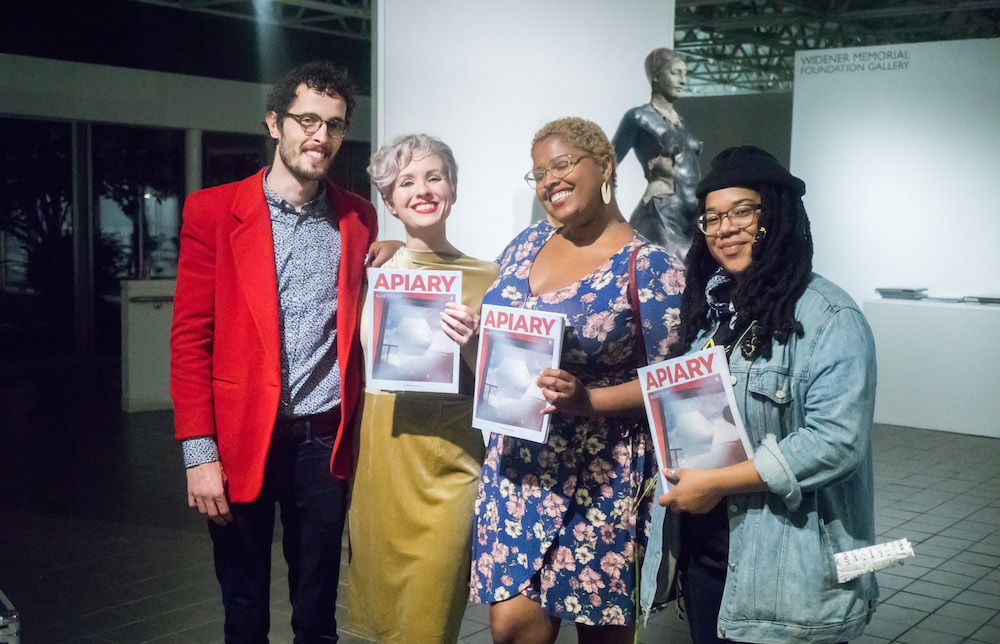 With any recurring donation (monthly or annually) of $10 or more, we will mail a copy of APIARY to your door!

Who We Are:

APIARY Magazine
is a free literary magazine written for and by Philadelphians. With every issue, reading, workshop, and dance party, we aim to celebrate Philadelphia as a great literary city on the page, stage, and in the street. APIARY was founded in 2009 by Lillian Dunn and Tamara Oakman and continues to run as an all-volunteer collective of friends and artists today, all working to amplify local literature and the creative, multicultural communities who make Philly exceedingly dope. Our pages and the space we make remain open and accessible to everyone - to folks of all ages and backgrounds, of all skill levels and expertise. We rely on these connections, their vibrancy and their variety, to inspire and shape the work we create together. And we always party.
Current Staff: Hiwot Adilow,

Steven Burns, Amanda Buck, Kai Davis, Kareem Groomes, Veronica Nocella, Alexa Smith
What We Do
We
publish
a stunning (totally free) literary magazine teeming with local young, emerging, and established writers and artists once a year.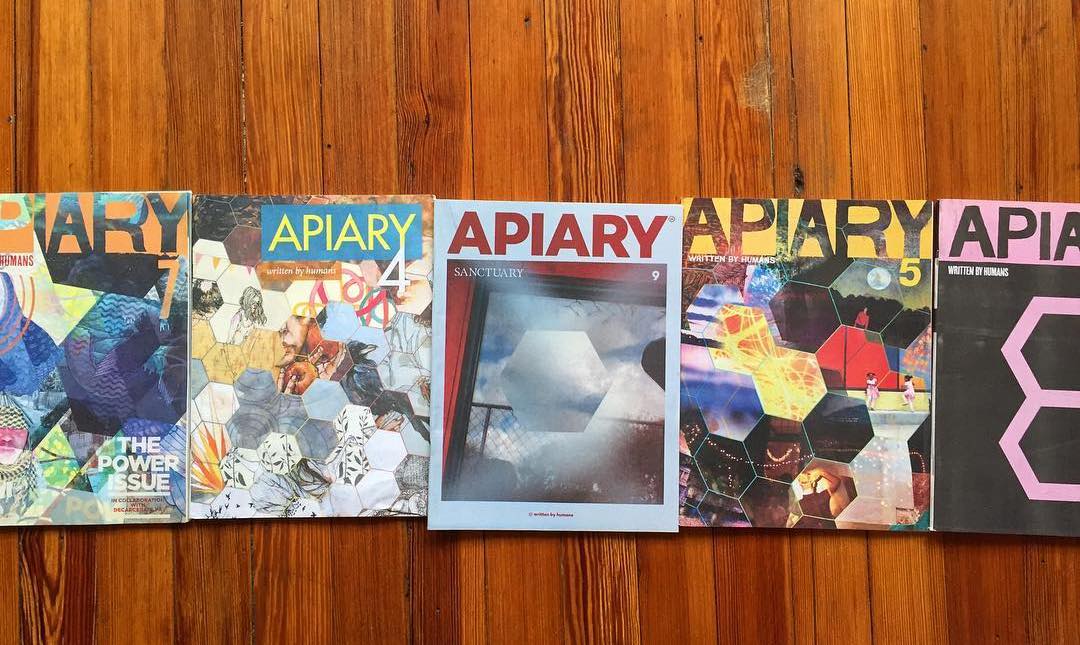 We invite our authors to party with us in person - to showcase their work, meet fellow writers, and be
seen
and
heard
.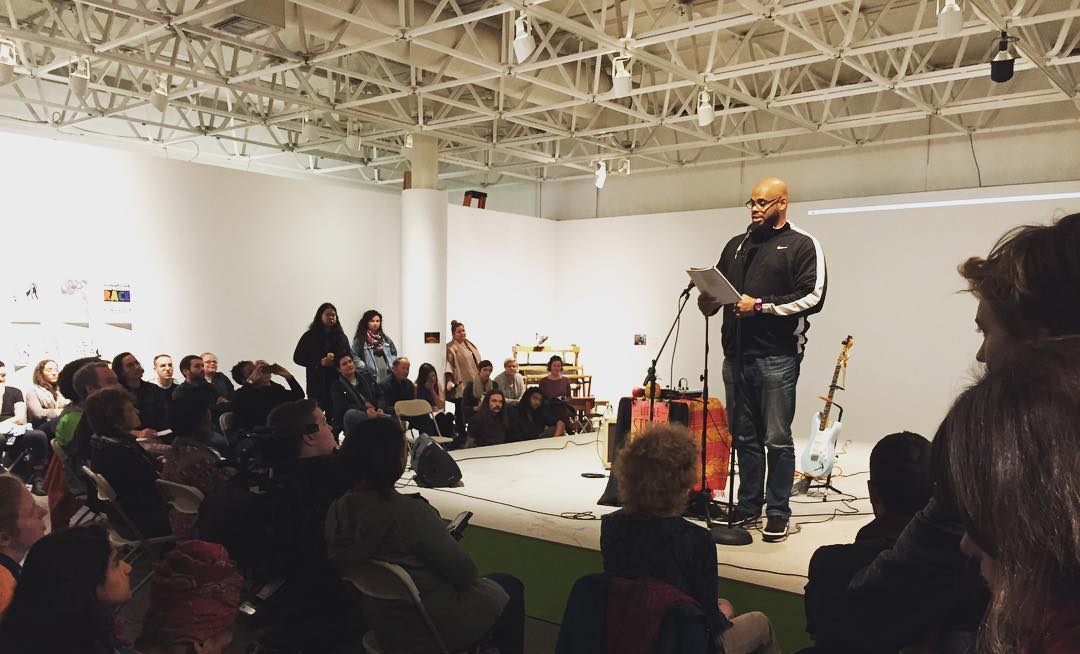 We
partner
with incredible organizations to enhance and anchor the themes in our pages, whiling raising awareness around their particular cause.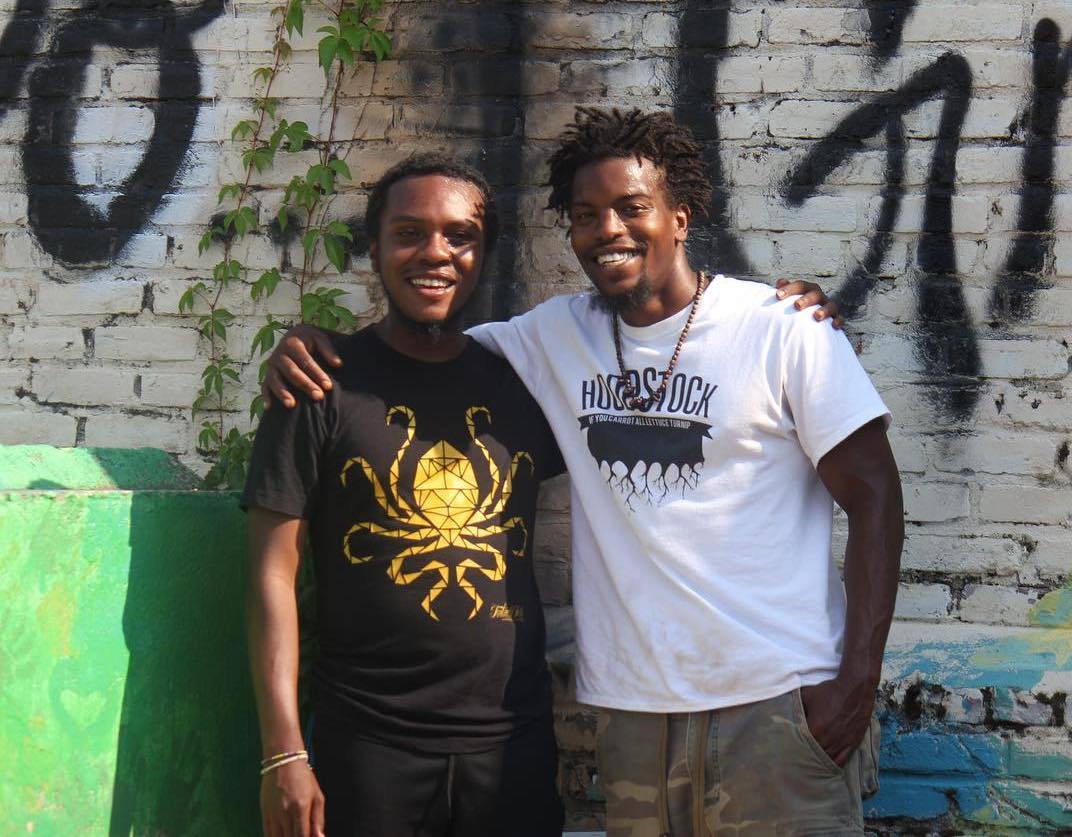 We work
collaboratively
as a collective to highlight our strengths, overcome challenges, and learn from one another.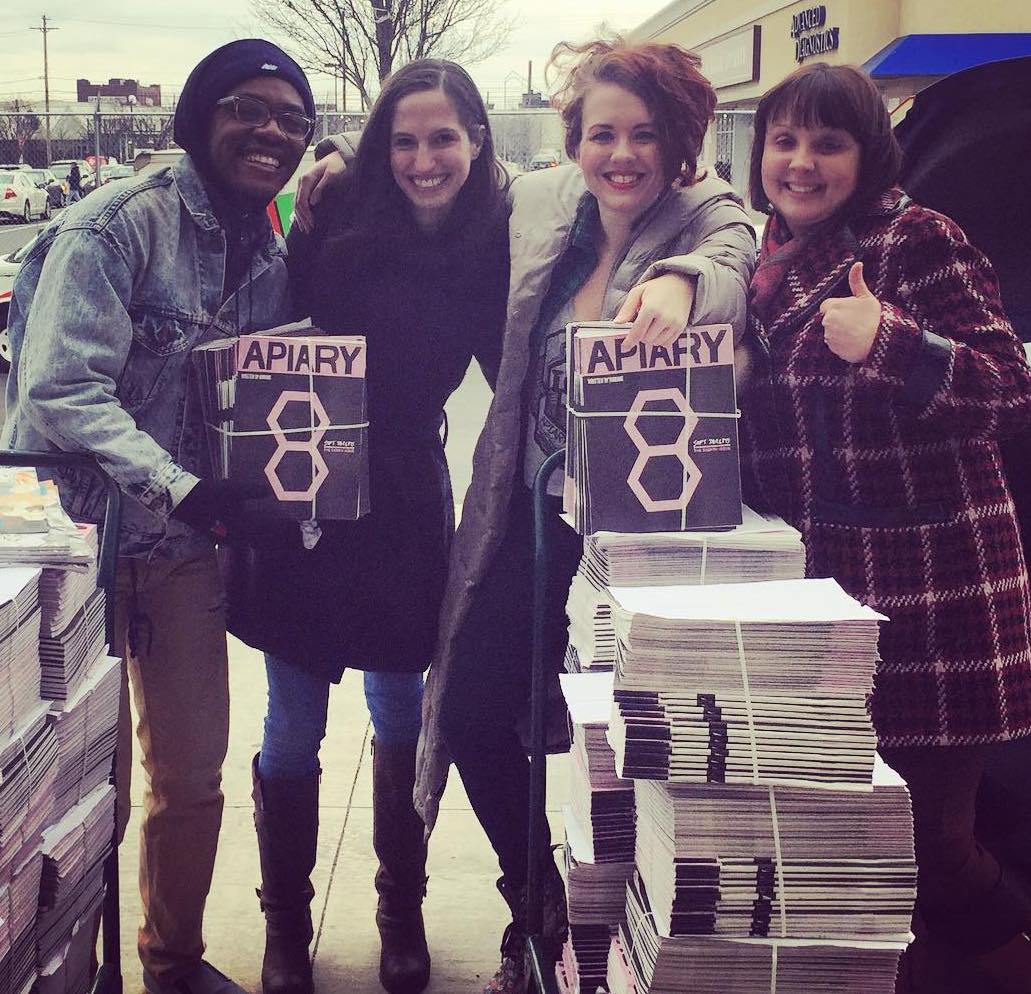 We
connect
and
educate
writers with affordable workshops and free
readings.
We
have fun
.
Donate via Credit Card or eCheck
APIARY Magazine FAQ
Is my donation tax deductible?
Yes, we are a fiscally sponsored project of CultureTrust Greater Philadelphia , which is a public 501c3 organization recognized by the IRS. Your donation is tax-deductible to the fullest extent permissible by law.
WeDidIt FAQ
Is my donation and credit card info secure?
Yes, the security and confidentiality of your information is our highest priority. We will not sell, trade or share your personal information with anyone else, nor send donor mailings on behalf of other organizations, and we will only share personal information if you have given us specific permission to do so.
How do I know that my donation was made successfully?
You will receive an emailed receipt immediately after your donation is submitted and your credit card is processed. Your donation will also show up on your bank or card statement within 1-3 business days.
Do I get a receipt?
Yes, a receipt is sent to your email inbox once your donation is processed. Please be sure to keep a copy of your receipt for tax purposes. If you select a recurring donation, you will be sent an individual receipt each period when your donation is processed.
Is my donation private?
We will not share or sell a donor's personal information with anyone else, nor send donor mailings on behalf of other organizations.